US Chamber of Commerce Releases
"Energy Blueprint"
The Institute for 21st Century Energy released a Blueprint for Securing America's Energy Future at Colorado State University in Fort Collins, CO. It provide more than 75 energy policy recommendations for the next President and Congress.

One of its major recommendations includes:

Significantly Increase Research, Development, Demonstration, and Deployment of Advanced Clean Energy Technologies

(page 20 of the report).

Additionally, it recommend that Congress should create a Clean Energy Bank of the United States (CEBUS), with sufficient initial capitalization to invest in and accelerate the market penetration of advanced clean energy technologies.

These support NXergy's focus and is the right direction.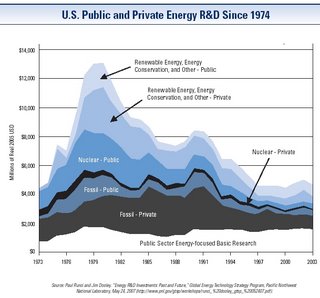 Labels: Invest in the Future, Make a Difference, Political Action